My 3 year old daughter had her Easter Party at school this afternoon, and I was tasked with making a special Easter treat.
I searched Pinterest for the perfect treat that wouldn't take too long to make, and I stumbled upon these sweet little bird nests on Bake at 350!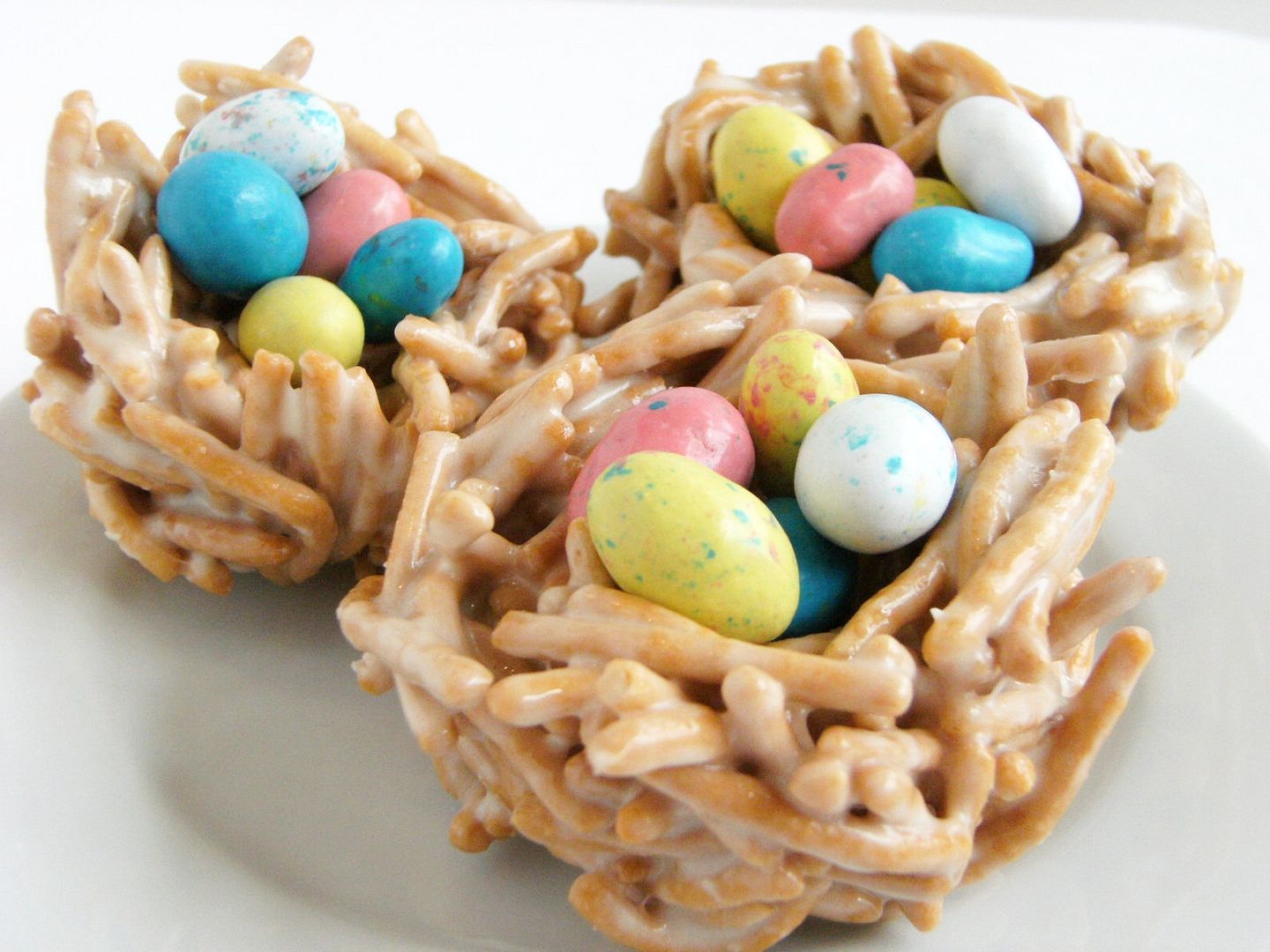 Warning: it gets very sticky, so really coat your fingers with the Crisco like the recipe says!!
...and remove all of your rings...
Here is what we came up with!
I've also seen recipes where you coat the noodles in chocolate...but I foresaw little fingers covered in messy chocolate and thought the marshmallow coating was a much better idea!
Bird's Nests
from Bake at 350
3 c. mini marshmallows
3 TBSP unsalted butter
1/2 tsp vanilla
4 c. dry chow mein noodles
small
bag of Robin's Egg Whoppers.
Line a cookie sheet with parchment paper. Set aside.
Over low heat, melt the marshmallows and butter in a large saucepan.
Once melted, stir in the vanilla, then the chow mein noodles.
Coat your hands liberally with shortening, (butter doesn't work as well) and have some nearby for re-coating.
Grab a clump of noodles smaller than a tennis ball and larger than a golf ball. Form into a ball while pressed your thumbs into the middle, forming a nest.
Allow the nests to cool, then fill with with the candy of your choice....
Add some marshmallow peeps for fun!